The Top Farringdon Bars You Need To Know
---
Farringdon is a trendy yet sophisticated district in London and is just a stone's throw from both our hostels; Clink78 and Clink261 in Kings Cross. This lively area is jam-packed with popular watering holes, from laid back cocktail bars to traditional British pubs, so there are plenty of places to grab a few drinks with your pals whilst on the road.
Whether you're after fancy cocktails or a good old fashioned pint, the pubs and bars in Farringdon are well worth a visit. Take a look at our top picks below and discover some of the best bars around Farringdon – we're sure there'll be somewhere that takes your fancy!
1. BrewDog Farringdon
Fancy a pint? Discover one of the best Farringdon pubs for artisanal beers.
If craft beer is your 'thing', then you can do no better than heading to BrewDog in Farringdon. Home to a huge selection of craft beers and some truly scrumptious burgers and hot dogs, this hipster-friendly venue is a hit with us. With reasonably priced drinks and a cool laid back atmosphere, it's the perfect location for backpackers and travellers.
BrewDog Clerkenwell
45-47 Clerkenwell Rd,
London
EC1M 5RS
2. Beduin Bar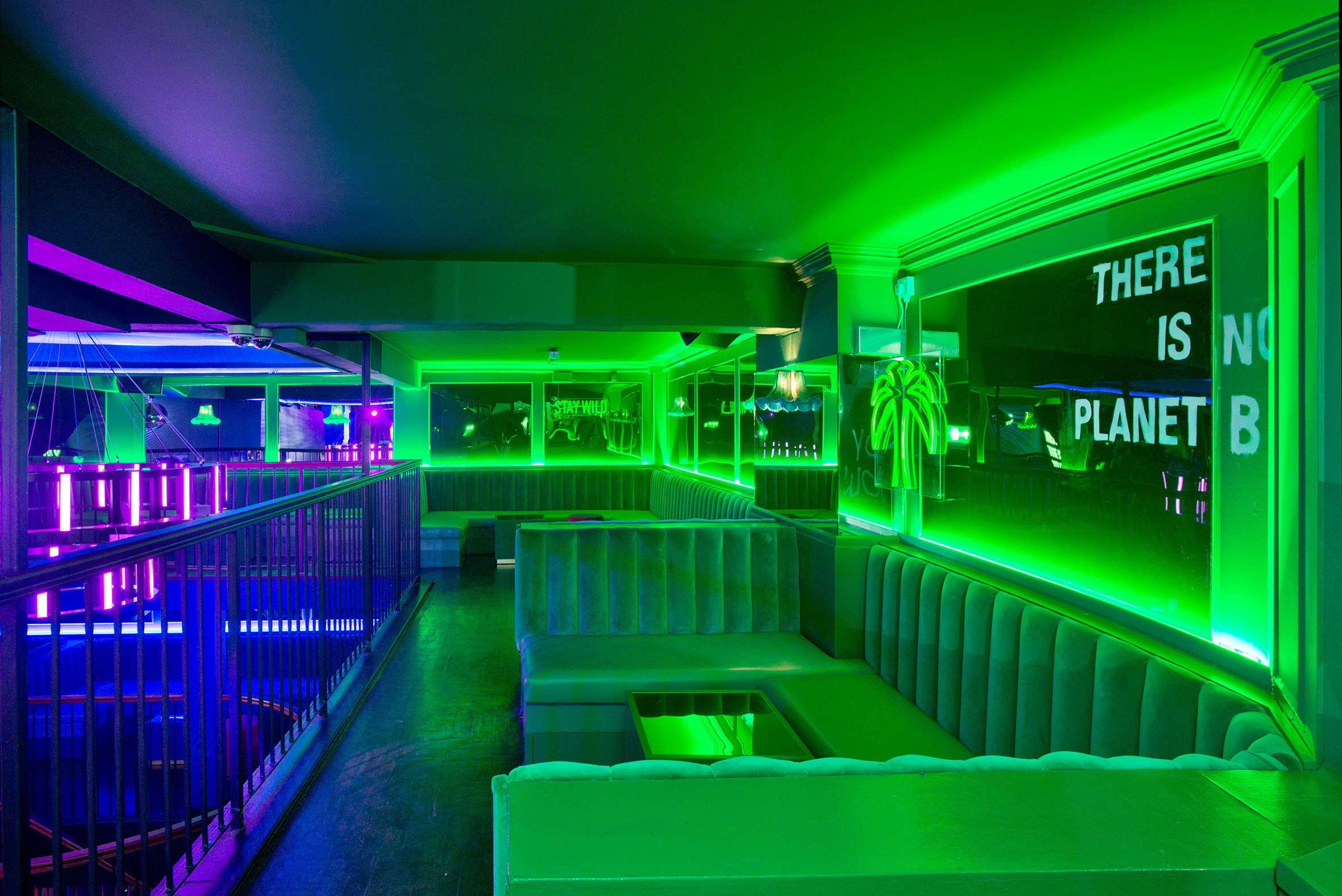 Immerse yourself in a full Moroccan-styled cocktail bar in Farringdon!
In the mood for somewhere a bit more lively? This Moroccan themed late-night bar, complete with a buzzing dance floor is sure to get you up and dancing 'til the early hours. Set out over 3 floors, this sophisticated and effortlessly cool spot is ideal for guys and girls looking to let their hair down after a day exploring the city. If you're a traveller looking to get a taste of London nightlife then head to Beduin Bar!
Beduin Bar
Charterhouse St,
Smithfields, London
EC1M 6HA
3. The Vestry
Looking for a wine bar in Farringdon? Check out the Vestry.
Next up on our list of the best bars in Farringdon is the quaint and classically British pub, The Vestry. Popular for its charming decor and cosy feel, this gastropub is a heralded location perfect for those hoping to get a glimpse of authentic British pub culture. At The Vestry, you're sure to find great beer, together with an eclectic mix of wines and some of the best pub grub in the business.
The Vestry
117 Charterhouse Street,
Farringdon London,
EC1M 6AA
4. Simmons Farringdon
The best cocktail bar in Farringdon for your quirky, girls' nights out
This quirky and colourful watering hole is a must-visit for those looking for a good time on a budget. At Simmons Farringdon, you can enjoy a spectacular 'happy hour' offer (lasting an incredible five hours!) along with great DJs and plenty of fancy cocktails – that's a win from us. Head here at the weekend and boogie until your heart's content.
Simmons
105 Charterhouse St,
Barbican, London
EC1M 6HW
5. The Piano Works Farringdon
Check out this bar in Farringdon for live music events!
If it's live music you're looking for, this is the venue for you. Hidden away in a Victorian-style basement, this one of a kind venue is taking London by storm. Live music is king at The Piano Works; write down your song requests and hand them to one of the venue's staff. Then simply sit back with your drink in hand and wait for the in house band to serenade you.
The Piano Works
113-117 Farringdon Road
Farringdon, London
EC1R 3BX
6. 1920 Bar
Feeling competitive? Choose between pool or darts at this iconic bar in Farringdon.
Fitted with lipstick red furniture and decked out with 8ft American pool tables, this hangout oozes cool and is the ideal spot for groups who love nothing more than a spot of competition. This basement bar also has a great offering when it comes to food and drinks; serving delicious American diner-style food, draught and craft beers and cocktails.
1920 Bar
19-20 Great Sutton St,
London EC1V 0DR
7. Smiths of Smithfield
Enjoy your meal with the view from the rooftop bar of Farringdon
Discover Farringdon's most iconic warehouse, with its unique offer of bars and restaurants in the heart of the City! With its panoramic rooftop bar, it's no wonder that the Smiths of Smithfield is a sought after destination for traditional British food and cocktails around the area of the Smithfield market. If you're around the area, don't miss the opportunity of visiting its four lounge floors and the rustic interiors. Gaze into the views of the city, sipping your drink from one of the best rooftop bars in Farringdon.
The Smiths of Smithfield
67-77 Charterhouse St,
London,
EC1M 6HJ
There we have it, Clink Hostel's roundup of 6 top bars around Farringdon. Next time you're in the Farringdon area, pay a visit to one of our top picks and let us know what you thought.
Don't forget to follow us on Instagram for lots more travel tips & suggestions.
Planning your trip to London and don't know where to stay? Check out Clink78 Backpackers Youth Hostel in Kings Cross and Clink261 Budget Hostel in London.